Cash For Cars Melbourne, Old Car Buyers, Get Up To $19,999 & FREE Car Removal Victoria Wide
Gold Car Removal has 15 years experience in automotive industry across Australia & based IN Melbourne Victoria Australia's largest independently owned Scrap Car Removal & And "Scrap Metal Recycling & Auto wrecker in MELBOURNE". We offer free car removal services for our client including Old Car Removal, Cash For Cars, Unwanted Scarp Car Removal, Our friendly team handle vehicle Disposals, and Free Towing across Melbourne & Victoria. You come to right website, We have been in the industry since 1991 and we proudly announced our 5 stars reputation and 5 stars google reviews for being the superlative trustworthy Auto Scrap Recycling across, Unwanted car removal, Melbourne & in the country side. Our clients surprise us when they call us for taking car of their second old car after 20 years to provide them with the best car removal services at most reasonable and fair price.
We are Melbourne's Industry Leader in Car Removal service and offer up to $19,999 in Cash For Cars Melbourne, Sell your car now, to us today for instant top dollar Plus free car removing we come to you in 1 hour Melbourne Wide, We offer quick cash for old junk & damaged cars, Free car removals, Same day pick up, Get free quotes over the phone 0455300900  free paper work free towing We Buy Cars Truck Bus 4W4 Van Toyota Hilux HiAce & All make and model cars and trucks across Melbourne.
Our services list are bellow, "Car for money now", "cash for cars Melbourne", "cash for cars", "cash removal Melbourne", "car buyer near me", "Scrap car removal Scrap trucks removal" Gold Car Removal are an experience car removal for all make and model cars no matters condition, Call us for free quote now Call 0393170801 0455300900
Cash for cars Melbourne, Do you want to sell your old cars for cash and get free car removal? Gold Car Removal offer cash for cars Melbourne wide we come in 1 hour same day. Why we because you want to sell it the quickest way and easy? So, You have come to the right place its very easy to sell your scrap cars to us. 0455300900   0393170801
Gold Cars Removal specialises in buying Cars for Cash Melbourne. Cash for cars Melbourne with instant Cash. And genuinely have the best rates in Melbourne. Because paying up to an unparalleled $19999 ETF & cash. We believe car sellers should be able to sell their cars for the price. So they deserve without the hassle that can often come in the process.
We offer unwanted car removals same day car removals and can be at your door anytime. anywhere. Did we mention that when you sell your cars for us. all car removals are free of charge?
Contact us today at 0455300900
Our Mission
Gold Car Removals' mission is to be the car removal service that Melbourne goers can always count on. This means a high quality service that is time efficient, honest and always puts you first. We are passionate about allowing car sellers to sell and remove their car without hassle or stress and so that's exactly what we do every day!
How Cash For Cars Works
Cash for cars was created as a convenient and fast way of selling your car for cash. Gold Car Removals takes this a step further by offering the highest instant cash rates in Melbourne as well as a service that generally takes under an hour to complete. With our simple process, it's no wonder that thousands of happy customers are choosing Gold Car Removals to sell their cars.
Step 1: Call Us
Call us on the phone for an instant quote. All you need to do is tell us the details of your car and our team will provide an accurate quote for you.
Step 2: Schedule Your Car Removal
You can book us whatever day and time suits you best. We value your convenience and know that you probably lead a busy life, so we are famously flexible with scheduling our car removals to suit our customers' needs.
Step 3: Receive Top Cash Payment
Next, our Cash for cars Melbourne team will come to tow your vehicle. In under an hour your car will be removed, and you will be paid in top cash up to $19999! That's all it takes – 3 simple steps – and you'll be all smiles with your top cash payment.
Contact us today at 0455300900.
Act Fast – Don't Put Off Selling Your Car
Junk cars will deteriorate rapidly if left neglected.. So, you, the car owner, need to act fast. Sell your junk car as soon as you possibly can to make the most of the situation and get some cash.
How to Sell Your Junk Cars for Maximum Value?
Find the Right Buyer
What Happens To My Car After I Sell It To You For Cash?
Gold Car Removals is the eco-friendly way of removing and disposing of your car. We dismantle reuse, recycle and refurbish vehicles so that there is no waste. Our fully licensed car recycling is an environmentally sound alternative to landfills. We value every part of your car which is why we are able to offer such impressive cash for cars offers.
How Do We Offer Such High Cash For Cars Rates?
Our reputation for providing impressive cash for cars offers is due to 2 reasons. The first is honesty we believe in providing honest quotes to car sellers so that they can get the price that they deserve. The second is because our qualified experts understand the value of cars and so can guarantee an accurate cash quote. There are many parts of your car that are valuable including its precious metals, the tyres, the air conditioning system, the engine, the radio system and more.
What Information Do I Need To Provide For An Instant Quote?
When performing our honest car appraisals there are several factors that we will likely consider in order to provide an appraisal that is as accurate as possible.
Apart from the above-mentioned information, we also require that car seller provide us with proof of ownership. This can be the title to the car or other proof such as registration papers or other relevant documents.
Get Cash for Cars Today – Contact Us For A Free Quote
For Melbourne's leaders in cash for cars, call us for an instant quote today at [0455300900].
Cash for cars Melbourne VIC same day pick up on your best time.
Contact us today at 0455300900.
Spoil Yourself With Instant cash for cars Melbourne, Thanks To Gold Car Removals
Sometimes the best thing to do is to spoil yourself. With Gold Car Removals you can sell your unwanted car for instant cash up to $19999.  So that you can spoil yourself or your family with an early payday. When you sell your car to us. So you can skip the hassle and go straight to your car being removed. And being paid the best cash for cars rates in Melbourne. We offer same-day free car removal by highly qualified professionals. If you want fast cash now at a highly competitive rate. Gold Car Removals is here to make that happen for you.
Call us for an instant quote today at 0455300900 0393170801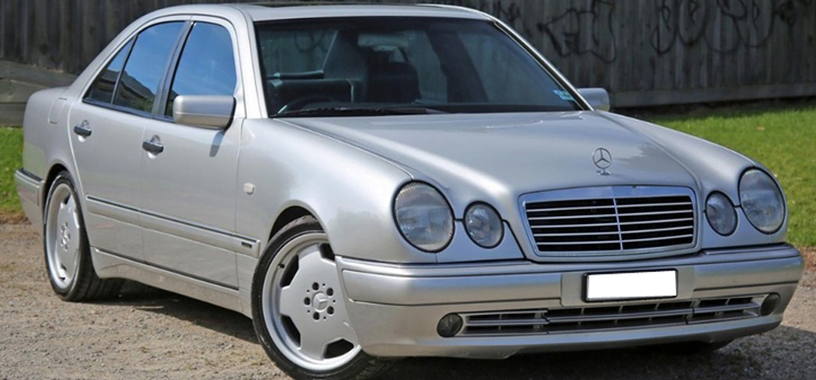 Cash For Cars Melbourne Sell Your Car Now
Cash For Cars Melbourne services offers by Gold Car Removal, We buy the scrap cars, Trucks, 4WD,  From all suburbs around Melbourne and Victoria Wide. But now cash for cars world for advertising we use only as a keyword all the prices will done trough electronic found, Free towing will provide when you sale your car to us.
"cash for Toyota" "cash for car Toyota Hilux" "cash for Toyota Camry" "cash for Toyota HiAce" "cash for Toyota corolla-Toyota land cruiser"
Car Wreckers who by damaged cars, scrap cars, unwanted cars, unwanted trucks.
Our Service type & more list bellow.
In 2018 Victoria Government Has Banned Paying Cash For Scrap Cars And Scrap Metal. Only Payment Via Can Be Made Via Electronic Funds Transfer.
For More Information Visit : consumer.vic.gov.au
Cash For Cars Melbourne and number plate info
When you are selling your car or wreck it. And want to knows more about legal paperwork and how to hand the number plate please visit Vic road website. vicroads.vic.gov.au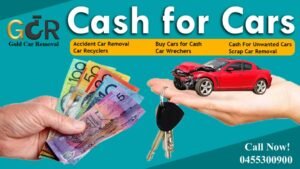 Free Car Removal & Cash For Cars Melbourne | Get Paid Up To $19,999  Instant EFT | Car Removal For Cash
Gold Car Removal Melbourne & Victoria Wide
How do i get rid of my old car in Melbourne?
We Come To You Melbourne & Victoria Wide
"Cash for Ford Melbourne We pay top cash for all make and model fords . We come to you and pick up your car any condition no matter old, used, accident"
"Cash for Holden Melbourne We pay top cash for all make and model Holden. We come to you and pick up your car any condition no matter old, used, accident"
"Holden Buyers Melbourne We pay top cash for all make and model Holden buyers Melbourne. We come to you and pick up your car any condition no matter old, used, accident, How do i get rid of my old car in Melbourne?"
Call Us Now For Free Qoute Over The Phone Now:

   0455300900   0393170801
CASH FOR CARS MELBOURNE