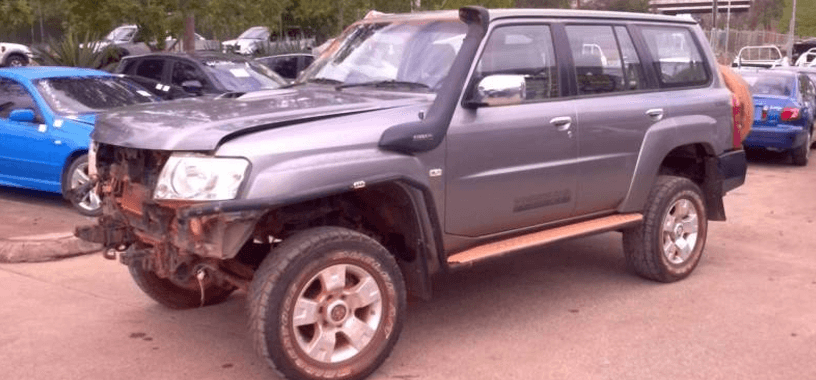 Damaged car disposal Melbourne, Disposing your damaged car doesn't need to cost you an arm and a leg in towing fees. In fact, your damaged car can be a reason to smile because Gold Car Removal will not only remove your car free of charge, we'll also pay you cash up to $19,999. With our unrivalled car removal service, we'll turn your damaged car into an excellent opportunity.
Contact us today at 0455300900.
Why Your Damaged Car Is An Opportunity In Disguise?
Damaged car disposal Melbourne, Damaged cars will naturally not bring to mind the idea of an exciting opportunity, but Gold Car Removal provides just that. With our fair and accurate car valuations, we'll make sure that your car will be bought with the top cash payment that it deserves. We provide free car disposal and removal and will ensure that your car will not go to waste.
Car Disposal
Car Removal
Free Towing
Top Cash For Cars Up To $19,999
No Car Is Too Damaged For Us – We'll Pay Cash For Cars In Any Condition
Whether your car is in mint condition or scrap, Gold Car Removal guarantees a quick cash offer up to $19,999. You don't need to stress over making your car sellable because Gold Car Removal buys all kinds of vehicles 'As Is'.
Cash For Damaged Cars
Cash For Wrecked Cars
Cash For Old Cars
Cash For Scrap Cars
Cash For Junk Cars
Cash For Unwanted Cars
Damaged Car Disposal Melbourne
We Pay The Best Cash For Cars Rates In The Industry Because We Care About You Getting A Fair Deal
Gold Car Removal genuinely pays the best cash for car rates in the industry. Where most car removal companies pay a maximum of $9,999, we pay up to $19,999 because we believe car sellers should get the top cash offer that they deserve. When providing our accurate valuations, there are several things we consider including:
Your Car's Condition
Your Car's Make And Model
Your Car's Size
Your Car's Weight
Your Car's Age
Your Car's Odometer Reading
Damaged Car Disposal Melbourne
Our Hi-Tech Car Disposal System Is Eco-Friendly
Disposing of your unwanted car doesn't have to be harmful to the and environment thanks to Gold Car Removal. With our world-class recycling facility, we can ensure that your car is dismantled, recycled and reused without waste. This is because we value virtually every part of your car, even if it is completely wrecked.
Eco-Friendly Car Recycling
No Wastage
No Harm To The Environment
Guilt-Free Car Disposal
Damaged Car Disposal Melbourne
How Can I Get Free Car Disposal And Get Paid Up To $19,999?
Have your car removed, disposed of and bought by us is simple. So, We can take care of all the paperwork in under an hour and the best part is we offer 24/7 service so you can book us in for whenever suits you best. We also provide our services to all of Melbourne and even between states. Below is our simple 3 step process to removing your vehicle and paying you in instant cash.
Call Us on The Phone For An Instant Quote – You can get an instant quote from us after only a few minutes on the phone. All you are required to do is tell us some relevant details about your vehicle and we'll provide a handsome quote.
Schedule Your Car's Removal – You can schedule us anytime and anywhere if you live in Sydney. Our goal is to provide you with maximum convenience.
Get Paid In Cash – In less than an hour, we'll pay you cash before towing your vehicle away free of charge.
For an instant quote or any other inquiries, please don't hesitate to contact us at 0455300900.
In 2018 Victoria Government Has Banned Paying Cash For Scrap Cars And Scrap Metal. Only Payment Via Can Be Made Via Electronic Funds Transfer.
For More Information Visit : consumer.vic.gov.au
Damaged Car Disposal Melbourne and number plate info
When you are selling your car or wreck it. And want to knows more about legal paperwork and how to hand the number plate please visit Vic road website. vicroads.vic.gov.au