If you have a scrap car in your hand, Scrap car removal Melbourne, can look at it in one of two ways. So you can either look at it as a total loss. Because you can choose to look at it as an opportunity in disguise. Because underneath their damage but the exterior is the fact that they can still hold some value even when they are no longer roadworthy. Gold Car Removals knows that better than anyone, which is why we are famous for our impressive cash for cars rates no matter what condition a car, Ute, van, SUV, 4×4 or truck is in. We buy vehicles in any condition so no vehicle is too damage or old for us and there is no need to prepare your car for us.
Call us today at 0455300900.
Get a Fast & Free Scrap Car Removal
Gold Car Removals is Melbourne's expert in scrap car removal. We get the job done fast and done reliably. We offer same-day scheduling or whenever suits you best – our flexible bookings put your convenience first! Our car removals can be expected to take less than an hour so that as little time as possible is needed to sell and remove your scrap car.
Fast Scrap Car Removal In Under An Hour
Flexible Scheduling Including Same-Day Scrap Car Removal
Reliable Service That's Always On Time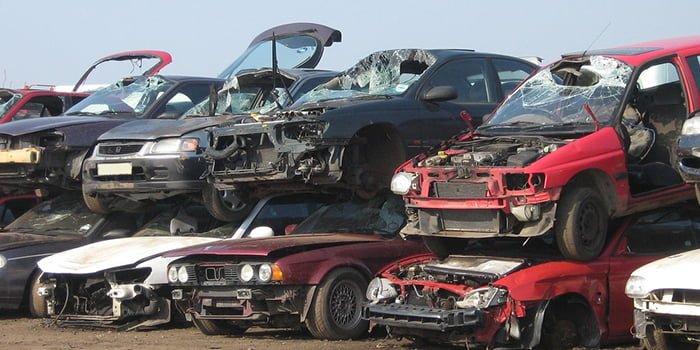 Melbourne's Best Car Removal & Recycling System
Gold Car Removals provides the most efficient and waste-free car removal and recycling system in Melbourne. Why not skip the landfill and remove your scrap car the environmentally friendly way with us? We are fully licensed car recyclers who dismantle, recycle, refurbish and reuse virtually every part of the cars we take in.
There are many parts of a car that we find valuable but even if the car is no longer drivable. If all else fails and there're no salvageable parts in your car, you'll still get cash for its scrap metals.
Stress-Free Scheduling for Car Removal Service
At Gold Car Removals we are passionate about providing a stress-free car removals service. And that is why all you need to do is give us a call and we'll take care of everything else. Our friendly team is happy to answer any of your questions and even give you time to look for quotes elsewhere. Our no-obligation offers to ensure a stress-free experience so that you can get the car removal experience that you deserve.
We Offer Top Quality Service Simply Because We Care
What makes us stand out as the leading cash for cars company is simply our passion for customer satisfaction. We care about every car seller that we buy from and strive every day to ensure they're happy with a smooth process that leaves top cash in hand. Because of this, we can guarantee that all our team share a few key qualities:
Reliable – We'll always be on time and work in a highly professional manner
Honest – We are passionate about providing an honest service that leaves no surprises, no
hidden fees and ensures the best cash for cars offers for Melbourne car sellers.
Experience – To provide the best car removal service requires the best professionals with years of
industry experience. Our top experts know car removal like it's their first language
and can answer any questions you may have.
How To Get Your Scrap Car Removed & Get Paid In Top Cash?
Do you want your scrap car removal to be hassle-free? With our 3-step process, you can have it removed in under an hour.
Call Us For An Instant Quote. All it takes is a single phone call and we'll provide you with an instant quote.
Book Our Experts To Remove Your Scrap Car – With our flexible scheduling, you don't have to worry about having to book us at an inconvenient time.
Your Scrap Car Is Remove – We'll arrive at the scheduled time and remove your scrap car, not before paying you
your top cash payment up to $19,999.
In 2018 Victoria Government Has Banned Paying Cash For Scrap Cars And Scrap Metal. Only Payment Via Can Be Made Via Electronic Funds Transfer.
For More Information Visit : consumer.vic.gov.au
Scrap Cars Removal Melbourne and number plate info
When you are selling your car or wreck it. And want to knows more about legal paperwork and how to hand the number plate please visit Vic road website. vicroads.vic.gov.au
Call us today at 0455300900