At Gold Car Removals, we offer many services, all designed to make your car selling experience quick and convenient. We are reliable, hardworking and work with a singular focus on enriching customer experience and satisfaction.
CALL 0455300900.
What Services Do We Offer?
Here's a quick look at some of the services we offer:
Scrap Car Removals Melbourne
Scrap cars can be tricky to get rid of. Since they're not in working condition, the only option left for car owners is to have the car towed away to a landfill. And that means spending money on towing costs, which is something all scrap car owners would like to avoid.
We offer the perfect solution with our Free Scrap Car Removals in Melbourne. We'll go to our customer's location and tow away the scrap car. And the best part is that car sellers don't have to pay anything for our towing service. In fact, we'll pay cash to buy the scrap car from them before we remove them from their driveway.
Unwanted Car Removals
An unwanted car can be old, wrecked, damaged or in good working condition. A car is deemed unwanted when the owner has little to no need for it. So, if you have a spare car that's taking up space in your garage, or a car that's been accident damaged and unusable now, you can sell it Gold Car Removals for cash.
Since our customers are our main priority, we provide unwanted car removals at times that fit their schedules. So, if you'd like us to come early morning or late in the evening, all you have to do is let us know and we'll be there on the specified time.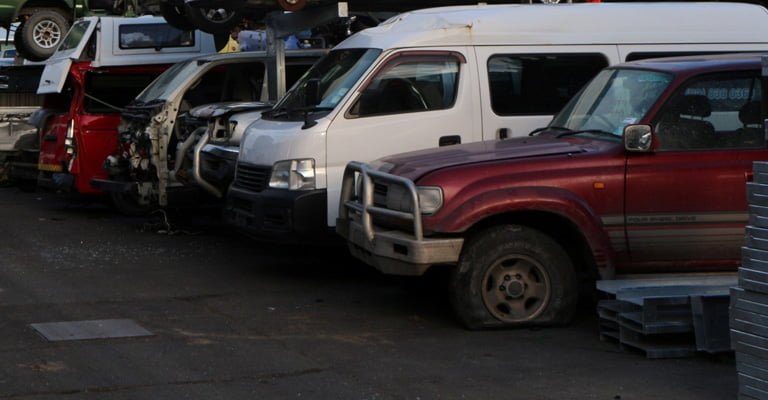 Car Wreckers
We are Melbourne Car Wreckers who're passionate about buying and wrecking cars. We strongly believe that even a scrap car has some value left in it. And our job as a car wrecker is to find that value.
We buy cars – old, new, used or junk – dismantle them to salvage parts for reconditioning and recycle the scrap metals.
We buy & wreck:
Used cars
Unwanted cars
Water damaged cars
Hail damaged cars
Old cars
Cars with engine issues
Cars with dented frames
Cars with no rego
Scrap or junk cars
Truck Removals
It's not just cars that we're interested in. At Gold Car Removals, we also offer Free Truck Removals Melbourne. So, whether you've got one truck or a fleet of truck that you're looking to sell, we're the ones to call. Not only do we pay cash for trucks, we will also throw in free truck removals as part of the deal. So, if your truck is old, damaged or in scrap condition and you're worried about how you're going to bring it over to us, then worry no more. You don't have to come to us, we'll come to you instead, with our tow truck, the paperwork for the sale and the cash to be handed over.
Get Free Towing for Trucks of all makes and conditions with us.
Car Recycling
Do you have a scrap car to dispose of? Are you looking to do right by the environment and ensure your junk car is disposed of in an eco-friendly manner? Then you need to contact us today. Not only are we Melbourne's eco-friendly car recyclers, but we are also car buyer who provide high cash offers for cars. So, just because you're opting for an eco-friendly disposal doesn't mean that you have to give up on a good cash offer.
Towing Melbourne
Who wouldn't like to get Free Towing when selling their cars? It means you don't have to take time off the day to arrange to have the car towed to us or drive it over to us. We make things very easy for car sellers by providing them with free towing across Melbourne.
We offer same day car removals. So, your old, scrap or used car can be towed away from your driveway today! Call Gold Car Removals to arrange your free car removal.
CALL 0455300900