Cash For Cars Western Suburbs, Melbourne, Victoria, Australia city region, Interested in selling your scrap car in Melbourne? When a car is certified as scrap, it means that it's no longer worthy to be on the roads. A car can be scrap as a result of age, due to an accident or simply because it was left unused and neglected for many years and got damaged due to rust and corrosion. Whatever the reason for its scrap condition, owning a scrap car is never a pleasant situation. Not only is it an eyesore, making your driveway or garage look terrible, it is also an environmental hazard as scrap cars can release toxic fluids and fumes into the atmosphere, affecting all life, from pets to humans to plants.
To sell your scrap car for cash, call us on 0455300900.
Sell Your Scrap Car for Cash in Melbourne & Western Suburbs, Melbourne, Victoria, Australia city region
The process to sell your scrap car for cash is very simple, provided your buyer is Gold Car Removal. Cash For Cars Western Suburbs, Melbourne, Victoria, Australia city region, When you contact us, we can provide you with a quick quote for your scrap car. So, within minutes, and with just one phone call, you can find out how much you'll get for your scrap car.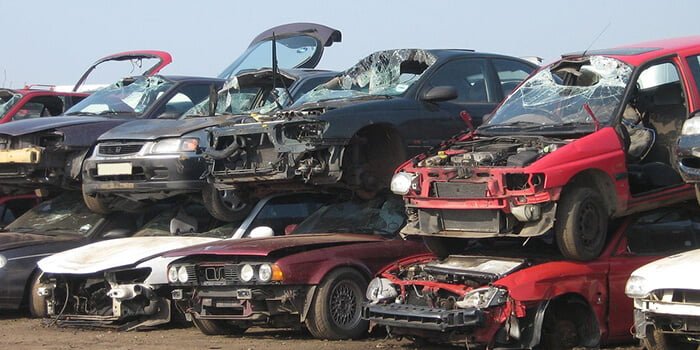 Enjoy Scrap Car Removal on The Same Day
Can't wait another day to get rid of your unsightly scrap car? Now, you don't have to! Gold Car Removal offers scrap car removals on the same day. So, you can call us for a scrap car valuation, accept our offer and have your scrap car towed away for free, all in the same day.
We Buy All Makes & Models
At Gold Car Removal, our love of cars extends to all makes and models. There's no doubt that we'll buy your scrap car for cash today, whatever be its make and model. Over the years, we've bought thousands of cars of all different makes such as Toyota, Nissan, Renault, Mazda, Ford, Kia, Honda, Hyundai and more.
Top Benefits of Selling Your Scrap Car to Us?
We have a wide network, spanning across Melbourne – This means that we can get you quickly, without delay and remove your scrap car ASAP.
Easy-to-obtain, obligation-free quotes – Since we provide quotes over the phone, you don't have to bring your car to us for us to appraise it.
Fast, convenient and hassle-free car sale – We're a licensed, insured and experienced car removal company. So, with us, customers can expect quick service that is of top quality.
We offer green car disposals – If you're looking for an eco-friendly car recycler, then Gold Car Removal is the one for you. We offer car owners a way to dispose of their old, scrap or damaged cars in a responsible manner.
Get the highest possible cash for your car – We're known for our high cash offers – up to $19,999.
Get Free towing in Melbourne – Forget about towing costs and enjoy a fast and free towing service when you sell your scrap car to us.
No selling expenses – We buy cars as they are, so car sellers don't have to make repairs to the car or have it buffed for sale.
In 2018 Victoria Government Has Banned Paying Cash For Scrap Cars And Scrap Metal. Only Payment Via Can Be Made Via Electronic Funds Transfer.
For More Information Visit : consumer.vic.gov.au
Cash For Cars Western Suburbs, Melbourne, Victoria, Australia city region and number plate info
When you are selling your car or wreck it. And want to knows more about legal paperwork and how to hand the number plate please visit Vic road website. vicroads.vic.gov.au
Car buyers Melbourne
sell my car melbourne
Toyota Wreckers
Mercedes Benz Wreckers
Car dealer to trade my old car
Contact Us for Your Instant Quote Now
Call us on 0455300900 to get an instant quote for your scrap car.