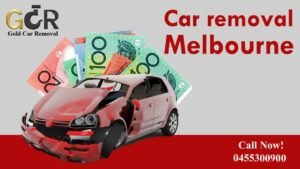 Call Us Now For Free Qoute Over The Phone Now:   0455300900   0393170801
Car removal Melbourne, When dealing with the sale of your car. So, We understand that it is important for you to know that you are in good hands. Which is why we are passionate about providing a reliable car removal service that guarantees everything goes smoothly and on time. Whether it be your car, truck, van, SUV, 4×4 or Ute, we'll offer you top cash that's only beaten by gold standard service. Our aim is to give you peace of mind, We'll take care of everything so you can enjoy a convenient and hassle-free car sale.
Call us today at 0455300900
Who We Are
Gold Car Removal is Melbourne's leading car removal Melbourne company. With humble beginnings, we quickly grew along with our reputation for being the reliable cash for cars service that Melbourne-siders can always count on. We could see that car seller often felt stressed when trying to sell or remove their vehicle because it can be hard to know who you can rely on for quality service and honest prices. Reliability is our specialty – putting you first we can guarantee that everything will go without a hitch along with impressive cash offers and that is why we are a cut above the rest.
Car removal Melbourne We Remove Cars In Any Condition
Gold Car Removals pays up to $19,999 and offers free removals for cars in any condition. So, You don't need to worry about prepping your car to make it buyable. Because we buy and remove vehicles 'As Is' which means guaranteed sale every time.
Call Us Now For Free Qoute Over The Phone Now:   0455300900   0393170801
We offer:
We Buy & Remove Vehicles of All Makes And Models – We Don't Show Preference
Gold Car Removals provides the best instant cash rates in Melbourne for all brands of vehicles. Whatever brand of vehicle you have, we guarantee a sale and for a highly competitive price.
To name only a few of the brands we often buy:
Holden
Honda
Hyundai
Suzuki
Skoda
Mitsubishi
Mazda
Ford
Lexus
Isuzu
Renault
Mercedes Benz
Nissan
BMW
Volkswagen
A Step-By-Step Guide To Cash For Cars
Call Us Now For Free Qoute Over The Phone Now:   0455300900   0393170801
Car removal Melbourne, Our free car removal, And service comes with instant cash for your car. Because, We offer easy scheduling that is also flexible, So whether you want your car removed as soon as possible or next week. we'll be there. No worries.
The car removal process is simple, and can essentially be completed in 3 steps, Because with the actual car removal and payment completed in under an hour.
So, Call us on the phone for an instant quote. We provide accurate car appraisals on the phone with the best rates in Melbourne.
So, Schedule the removal of your car. Just tell us when and where and our experienced professionals will be there on the spot.
So, Get paid instant cash up to $19,999. In under an hour. everything will be taken care of including payment.
Why Choose Us, Car removal Melbourne
Because there are many advantages to choosing at car removal melbourne. At Gold Car Removals as your car buyer. So, not only are we the industry leaders, But our qualified and experts have exceptional knowledge. Because of car removals. And are unparalleled when it comes to determining the value of vehicles in all conditions, types and models. So we are also the eco-friendly alternative to dumping your vehicle in a landfill, we are licensed recyclers who dismantle, recycle, car removal Melbourne reuse, and refurbish all parts of a car so that there is no waste. Our wreckers understand the true value of cars and, So we can always guarantee the best cash for cars rates in Melbourne.
Contact Us Now
Car removal Melbourne, Gold Car Removals is here to help. So for all your car removal needs. So, Please don't hesitate to call us today at 0455300900. But you can also get in touch with us or Car removal Melbourne through the Instant Quote form on the top right of this page.
Cash for cars
Car buyers Melbourne
Car dealer to trad my old car
Wreckers Mercedes Benz
Toyota Wreckers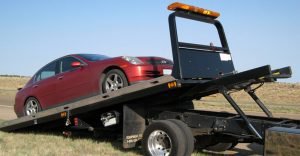 Call Us Now For Free Qoute Over The Phone Now:   0455300900   0393170801
In 2018 Victoria Government has banned paying Cash For Scrap Cars And Scrap Metal Car removal Melbourne. Only Payment Via Can Be Made Via Electronic Funds Transfer. Because it ban.
So For More Information Visit : consumer.vic.gov.au
Car Removal Melbourne and number plate info
At the time when you are selling your car or wreck it with car removal Melbourne. So you want to knows more about legal paperwork. and how to hand the number plate. Because for the peace of your mind. Please visit Vic road website. vicroads.vic.gov.au